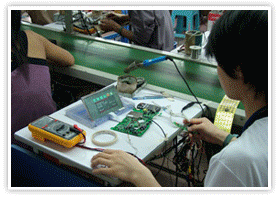 Welcome to Startway Autopart limited, we has been engaged in developing and producing vehicle parking and reverse sensing systems, car alarm system, HID Xenon and Car DVD, Car LED.

Startway parking sensor systems cover a variety design for different vehicles ranging from aftermarket to OEM applications since 1996. Being a professional manufacturer in automotive field, startway always introduces the most advanced technologies into research and innovation of new products, and in order to satisfy the market, We succeeded in researching and developing car alarm serial products in 1998 ,and in 2004, we bought a factory which specializing in HID XENON, then in 2007, we established another factory for auto DVD and auto LED, and in the next year, for making Startway more and more competetive, we begin to export all our products abroad, not just only supliy to the local market and trading compnies.

Startway Autopart limited is located in Guangzhou, the capital of GuangDong Province and one of China's main industrial centers, and with convenient seaports and international airports serving many countries and regions. And here have the advantage of low factory rent and label fee. This superior location offers a great advantage to Startway in cargo delivery and material purchasing domestically.

At present,our products mainly feature into HID Xenon kit which has been formed into systemized products in total of dozens of varieties, and marketing into euro-us,mid-asia and east-south asia, our products are in good sale and highly praised by customers both from home and abroad.
So as to feed back the support of customers either new or old ,we aim at producing highly qualified productsand supply our costomers with all-around and effective technics and service under first rank international technics and management.
Startway Autopart Limited